LOOM KNIT PET STOCKING PATTERN
We are offering this Loom Knit Pet Stocking Pattern Free to kick off the fall loom knitting season. It is being hosted on our sister site thismomentisgood.com. Read below for a description of this delightful loom knitting pattern and to find the link.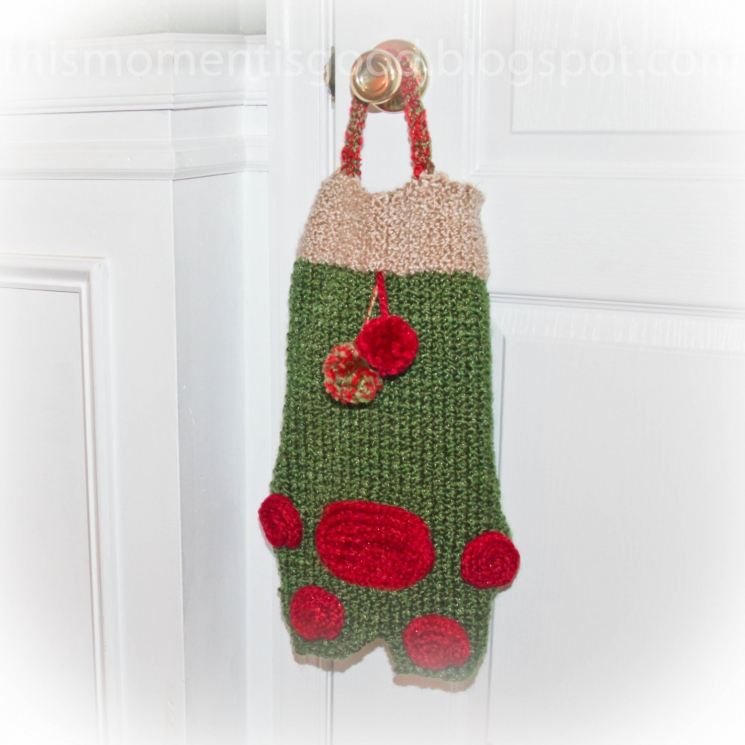 Free for a limited time Loom Knitting Pattern for a Paw Print Pet Stocking. Once complete this pattern will make an adorable stocking for your favorite pet or a large bag for a child's favorite things. It would also make a great holiday sales item for your Christmas Craft Show. This generously sized Stocking/Bag measures 18" from top to bottom with another 4" for the handle. It is 12" wide at its widest point. This PATTERN does require increasing/decreasing so it is best suited for the intermediate to advanced loom knitter.
Happy Loom Knitting and, As Always, Thank You For Visiting!-Nicole